Well... Finally I got a real job. Not telling that the other one was bad but it was really getting annoying for me to go and realize that there were no classes so... I wasn't getting paid. I'm working for Procter and Gamble now and I feel really good about my new job. The atmosphere is so different, I get to work with responsible people who really care about their jobs and, maybe the most important of all, I get to socialize which makes me happy.
I'm not a people person, actually sometimes I rather be alone than around anyone. So I became more like a loner, a girl who never needed anybody and somehow I became "self-sufficient".
Now, having the chance to work in a place as big as this company which also implies the fact that I "have" to meet lots of people, be kind, comprehensive and PATIENT. So far it hasn't been a problem at all, actually I'm kind of enjoying it. =)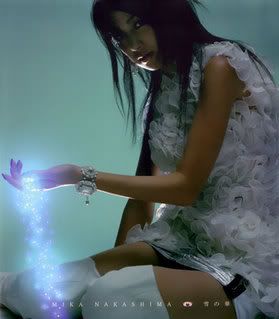 I have a strong feeling that this year is filled with blessings and challenges. I really think that I'm going to prove myself that I'm worth while and right now I'm discovering things about me that I didn't even now I had! Reactions that I thought were never there, Thoughts and behaviors completely different from who I used to be. That really IS something.
At this point of my life I can look at the sky and say: "I really like the things the way they are, some I don't understand, some maybe are for good and I'll see things clearly as time passes by. As far as I know, good things come for those who wait and I've waited long enough so now it's harvest time.
I'm really sorry, I haven't got enough time to write and it's true, I've forgotten about the blog and that I have to update once in a while... At least so you can be aware that I'm fine, nothing is wrong and I'm really happy.
Tomorrow we'll celebrate Jessy's birthday so it will be fun, I got her a nice present and we're going to "El Castillo". I hope to enjoy my sister as much as I can cause she's going back to the US pretty soon and after that she'll go to Egypt, which is a new goal for me. The ticket is not so expensive and I've always wanted to visit this beautiful country plus, part of my family will be there and there's always a good excuse to visit. =D
Well, tomorrow will be a hell of a day so I'm going to bed right now. Hope to update soon and don't worry, I'm fine, actually... Never been better =) So maybe I'm a good girl after all.